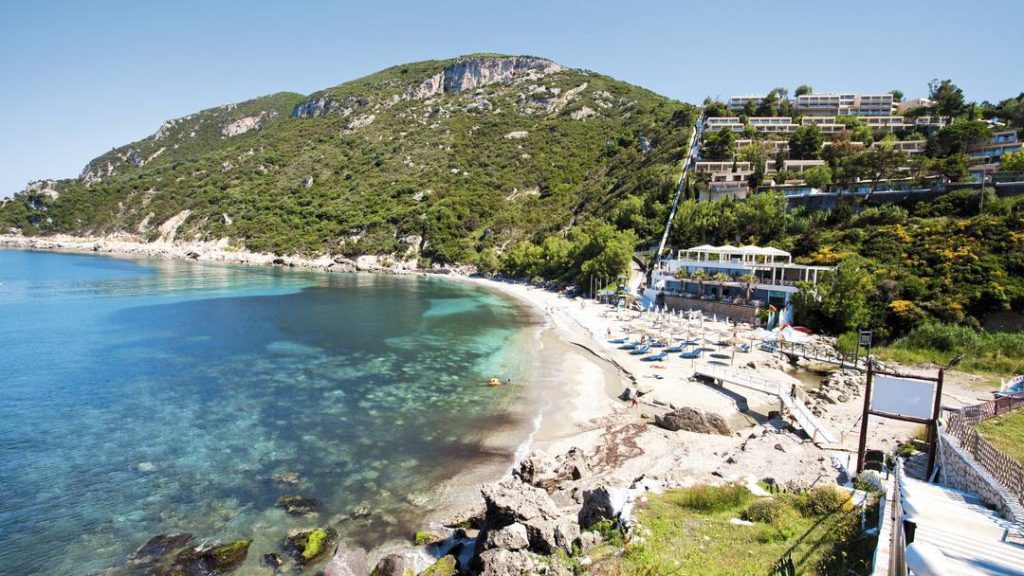 Ermones beach is a tranquil beach covered with sand and tiny stones which is surrounded by verdant, rocky formations below the homonymous settlement that has little touristy development.
Ermones beach offers visitors the feeling of wild beauty and of isolation as it is not too crowded and there are not many shops on the beach. On its center it is covered with sand while on its ends it has got rocks. The waters in Ermones beach are cold and deepen abruptly, making them ideal for exploration with a mask, even for diving as on the beach a specialized diving center operates which gives you the opportunity for amazing excursions on the wonderful and varied Corfiot sea bed.
Ermones beach is awarded with the Blue Flag for the cleanliness of its waters and for the services it provides to the bathers. There you will find parasols, deck-chairs, showers and washrooms. You can also rent pedalos or a boat in order to explore the nearby, enchanting and isolated coves such as Giali beach on the north. In the surrounding area and inside the settlement you will find some taverns and hotels.
According to the myth in Ermones beach Nafsika, the daughter of the king Alkinoos of Faiakes, found Odysseus on his journey back home to Ithaca.
Ermones Beach , Ermones, 491 00, Greece