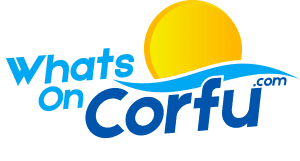 Welcome to What's On Corfu
The Ultimate Directory of Corfu.
We have over 2,000 listings from across the Island,
all within one simple and easy to use place.
In 2021 our pages were viewed in excess of 140,000 times.
Anything on Corfu is Just a Click Away
On our main page simply select your chosen subject from the various categories showing.  For example, if you are looking for a restaurant select 'Food & Drink', you will be taken to the main list which includes a map at the top.  You can then refine your search with the filter.
From the menu at the top the page select 'Locations'.  This will provide a list of all the areas on Corfu.  Click on your chosen area and a list will show all the What's On Corfu listings with that area.  A map is shown at the top if the page and all the listings below.
You can click on a map marker; it will take you to the chosen listing.
At the top of each listing page is a filter button.  Use this to refine your search, for example under accommodation you can refine your search to just apartments as well as a selected location.
As a Google Partner we use a full 'Google Maps' Geo-Location system on all our listings and locations.
All our individual listings have a Google Map showing the location.  Use the 'Get Directions' button and Google Maps will provide directions from your location to the door of your chosen place.
Our events listing shows upcoming events across the island.
If you have an event to promote, use the 'Add Event' button to send us the details.  We will prepare the advert for you.  During 2022 we will promote the events free of charge, not only on What's On Corfu but via social media as well.
Please note that to add an event you will need to register on What's On Corfu, we provide a simple as fast registration system.
Our Food & Drink listings have the option to add a 'Table Booking' function on restaurants who have chosen this facility.  To use this, click the red 'Book a Table' button.  A booking form will appear to enter your chosen dates and times; complete this.  It will be sent directly to the restaurant who will confirm you booking directly with you.
What's On Corfu is a 'booking.com' affiliate partner and we have an comprehensive selection of Corfu accommodation which can be booked via our quick link.  You can use our system to choose your desired location and book, all in one handy place!
To add you Corfu business or service to What's On Corfu is easy and fast.
Select 'Add Your Business' from the main menu, you will have to register an account with us at this point.
Select the type of listing you require and simply complete the form with all your relevant details.
We accept payment via PayPal, the most secure payment system in the world.  Even if you do not have a PayPal account you can pay by card.
Once your payment is confirmed your listing will go instantly live.
If you need to make changes to you listing, log into What's On Corfu where you can manage every detail of your account from the dashboard.
If you need further assistance, please contact us for assistance.
Seach our compreshensive listings below or find/book Corfu accomodation with our partners at booking.com
An account is requried is access this page
If you already have an account please login here
Get an account here, quick and fast registration